If you want to put your site on the Internet, you'll have to choose a hosting provider. This is the company that will store your website on a computer which is connected to the Internet and can serve it up to visitors.
If research hosting companies on the Internet, you'll find so many conflicting opinions about hosting companies it will make your head spin. I've used all of the large hosting companies on dozens and dozens of websites. Here are the companies that have the reliability, speed, and cost in my experience.
My Recommended Shared Hosting: SiteGround
For low-cost shared hosting suitable for most small business and small nonprofits, I recommend SiteGround. When I migrated all of my personal WordPress blogs from a big-name competitor to SiteGround (I used the "GoGeek" shared hosting plan), I noted the load times before and after. On average, the load time was cut in half from around 5 seconds to a little over 2 seconds with SiteGround! After that, my sites were a joy to use and maintain.
They also offer some perks like powerful caching (which makes your site even faster), and free Let's Encrypt SSL certificates, which provides additional security for your site, and is indicated by a green lock in the browser bar. They also offer easy staging site generation and backups.
Another important factor is customer service. Last time I had to talk to them, I was able to get a real person on chat in about a minute. She was able to solve one of my problems right away. She created a ticket for my other one, which was solved in about ten minutes.
These are the reasons why I'm a huge fan of SiteGround! They are perfect for small to medium traffic sites (100,000 visitors per month of fewer).
SiteGround is based in Sofia Bulgaria (although they have data centers around the world).
My Recommend U.S.-Based Shared Hosting: InMotion
If you need or prefer U.S.-based shared hosting, I would recommend Inmotion Hosting, based in Los Angeles, CA. They have speedy servers and reasonable prices, and offer free SSL! I've been to their headquarters and I recommend them.
My Recommended Managed WordPress Hosting: WP Engine
If you need a more premium WordPress hosting solution, I would recommend WP Engine. Yes, they're more expensive, but their servers are insanely fast and they offer really easy staging sites, backups, and all of the amenities that SiteGround offers.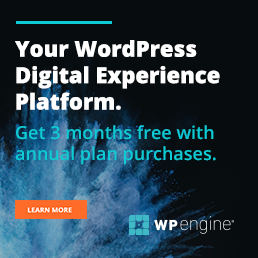 WP Engine is based in Austin, TX. I've visited their headquarters and spoken with their employees there. I recommend them for high-end WordPress hosting.
My Recommended Managed Cloud Hosting: Cloudways
If you need more powerful, scalable, hosting, you'll probably look to a solution like Amazon Web Services (AWS), the de-facto standard.
However, AWS is a completely unmanaged service, so you'll need sysadmin expertise to set up and maintain your servers.
A good managed solution is Cloudways. They offer a slick control panel layer on top of AWS and other cloud hosting services like Digital Ocean. Cost is about twice as much as the target service alone, but it's worth it if you don't have the IT skills to manage it yourself.
For a good overview of what Cloudways offers, check out this video from WPCrafter.
Companies to Avoid
I don't want to mention any hosting companies by name, but there are definitely many who cram so many users on a single server that the sites on them are as slow as molasses. If you message me privately I can steer you clear of these. Just a hint – one of the most-hated ones has actually improved greatly, while some of the previously most-liked ones are now terrible.
I hope this has helped! – Brian
Note: I receive compensation from service providers when you purchase through the affiliate links (at no extra cost to you). I test and/or research each service thoroughly before endorsing it. I own this site and the opinions expressed here are mine.